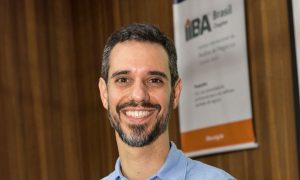 I am glad you are here and you found me. My name is Fabrício Laguna and I have been working as a teacher for the last 25 years teaching analysts from some of the greatest Brazilian companies. Thousands of people had already joined my classes and I feel very happy when someone tells me I have helped his career in some manner.
Some years ago I started to create online content focused on Business Analysis professionals, but this content was restricted to Portuguese speakers. Participating as a speaker in international conferences made me see that my classes could reach a wider community.
This website's purpose is to share the same Business Analysis content I have been teaching for the last decades to the rest of the world, in English.
I know there are already a lot of great professionals posting BA content online. I have been learning from them and hopefully will continue to do so. My expectation is to be considered as part of amazing this team and contribute with a different accent on the world of Business Analysis.
Thank you for your audience.