There is more than one single definition for Business Analysis. The most recognized and respected one is the definition given by the IIBA (International Institute of Business Analysis) in its BABOK Guide for the Business Analysis Body of Knowledge.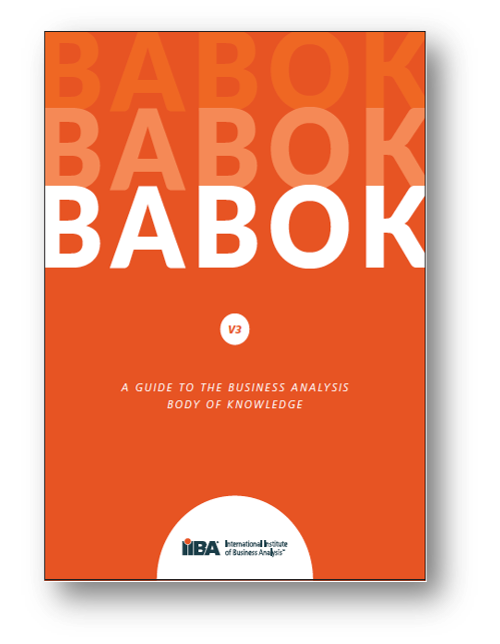 Business analysis is the practice of enabling change in an enterprise by defining needs and recommending solutions that deliver value to stakeholders.

(BABOK Guide v3, IIBA)
This definition is based on the 6 core concepts of business analysis: change, need, solution, value, stakeholder, and context. The context in the case is implied by the definition, but it is the context of a corporation, company, or business.
Explaining Business Analysis
Perhaps a little more explanation is needed to understand how this practice can be applied to enable changes in the day-to-day life of a professional business analysis practitioner. In the following video, you will see the Brazilian BA's explanation of What is Business Analysis in just 1 minute.
The business transformations (changes) take place through the adjustment and alignment of these little pieces that compose it:
people
strategies
policies
rules
processes
systems
infrastructure
culture
Business Analysis as a Discipline
A more academic way of presenting Business Analysis is a discipline, in other words, a specific area of knowledge that in schools names the group of classes that students will receive and by which they will be examined as a form of assessment.
Disciplines usually arise by grouping concepts and learning that serve to solve some kind of specific problem. The following video is a fable that presents in a playful way how various disciplines have emerged and have been used to solve problems in organizations that develop solutions.
In addition to business analysis, the video talks about project management, systems analysis, quality management, and change management.
Business analysis as a discipline is compiled in the BABOK guide, the body of knowledge that serves as the basis for professional training and certification.
What will you find in the BABOK guide?
The business analysis offers a set of tasks, skills, and techniques to add value to the business. This other video takes a more executive approach to show how this information helps organizations get better outcomes from what is presented in the BABOK guide.
Note: This video above is a little old and the current version of the BABOK guide lists a few more tasks and techniques, but the general idea presented here is still valid.
Who does Business Analysis in an organization?
Here a little attention is needed for the correct understanding of what a Business Analyst is.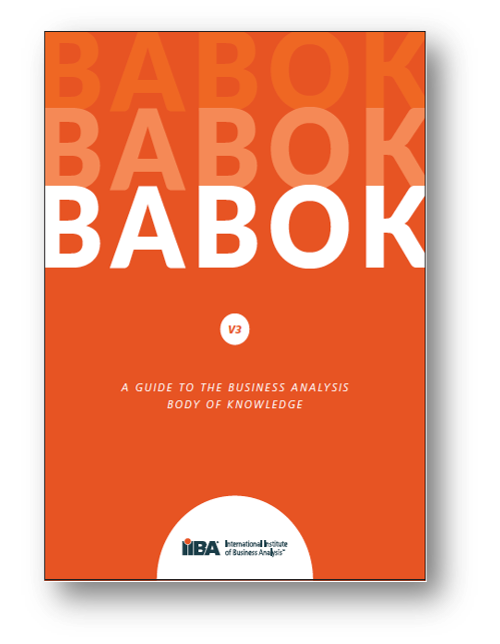 A business analyst is any person who performs business analysis tasks described in the BABOK® Guide, no matter their job title or organizational role.

(BABOK Guide v3, IIBA)
There are professionals who are experts in business analysis and make it their own profession with a formal business analyst role in an organization. But there are a number of other jobs and professions that also perform business analysis, like:
Business analyst;
Business architect;
CIO;
Consultant;
Cyber security analyst;
Data analyst;
Digital strategist;
Enterprise analyst;
Enterprise architect;
IT analyst;
Process analyst;
Product manager;
Project manager;
Product owner;
Requirements engineer;
Systems analyst.
The role of a professional business analyst is not to centralize the analysis, but to ensure that the organization develops a business analysis mindset, and that everyone involved with the organizational transformation is business-driven.
See in the next video how different organizations develop business analysis in different roles.
The Brazilian BA can help you develop a Business Analysis Mindset
In order to develop skills in business analysis, The Brazilian BA offers you, in addition to several videos and free content, the structured online course BABOK Guide Business Analysis (on this site with a special discount).
For your company or community, keynote speaking and in-company courses can be taught in person or online.
Dive deeper into this topic and count on The Brazilian BA on your journey in search of better business outcomes.